About PROTECT-ALL® Flooring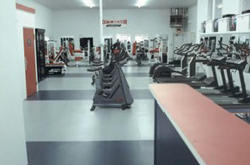 PROTECT-ALL® is the perfect answer for floors, walkways, decks, truck beds, docks - anything needing protection against wear, impact, abrasion or contaminants/corrosives, such as salt, acids, alkalis, oils, fats, and common spillage. Wood ... Metal ... Concrete ... PROTECT-ALL® protects them all.

PROTECT-ALL® Specialty Flooring was created specifically to withstand destructive forces that damage the surfaces you want to protect, and that can destroy/penetrate other coverings. Fabricated from recycled vinyl's and reinforced for added strength and durability, PROTECT-ALL® is a heavy duty, yet visually attractive covering. It is exceptionally resistant to chemicals, tearing, wear and damage. Outside or indoors, PROTECT-ALL® is perfect for commercial, industrial and residential use.
---
---